Automated Review Requests
Collecting new reviews has never been easier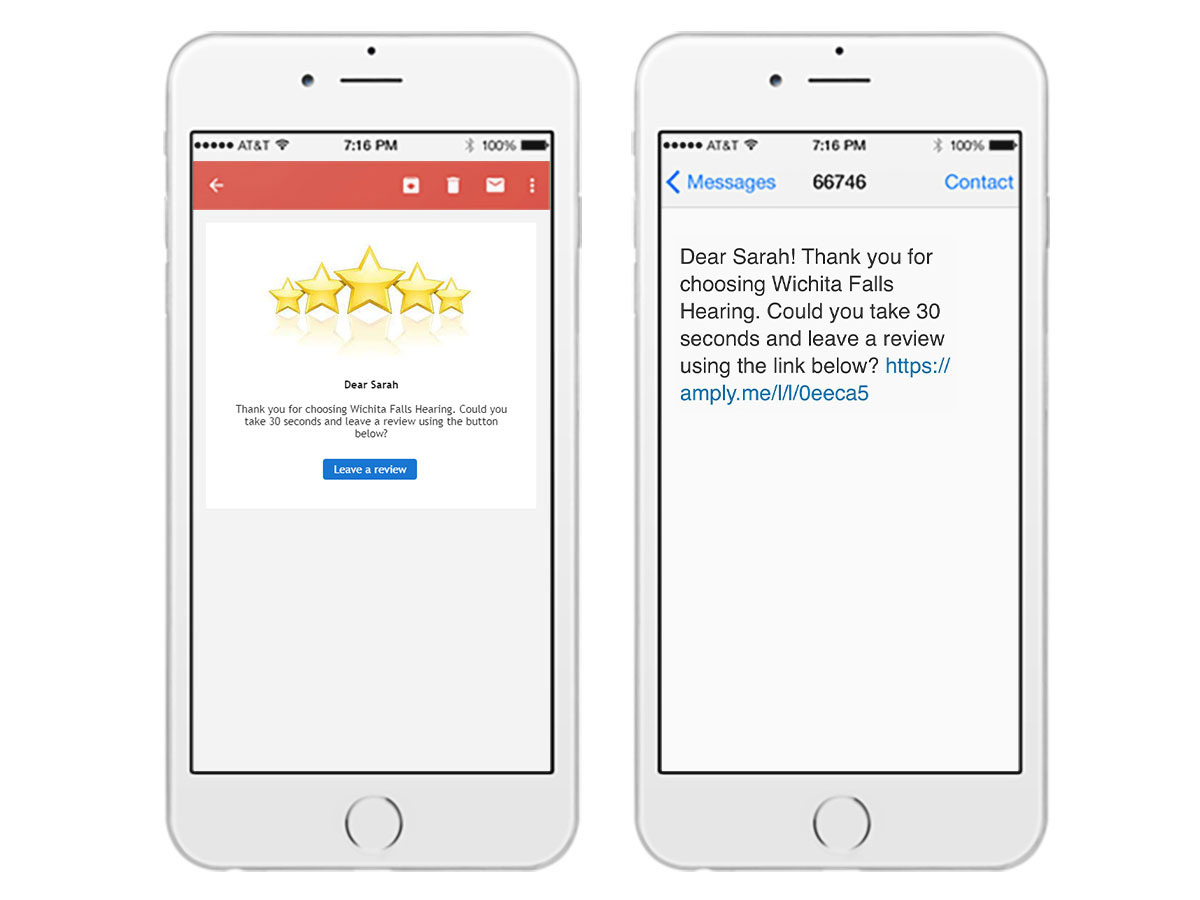 You're great at what you do. Let the world know.
Collecting new reviews has never been easier. Amplify sends patients to top review sites to share their feedback. Improve your business reputation online, improve your website search engine ranking, gain valuable customer feedback.

Personalize requests with your branding and messaging. Try several formats to ensure you get the most actionable responses and increase customer reviews. Our solution completely automates the review request process. Save time and never miss an opportunity to earn a review.