Get a full view of your schedule at any time with the Google Calendar integration.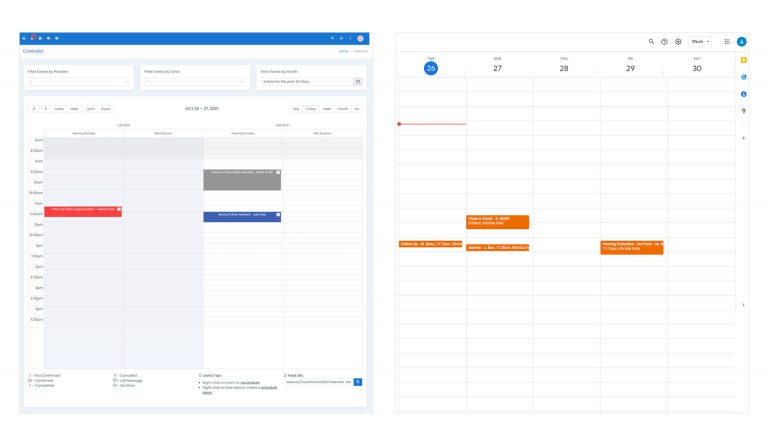 Everything Syncs with Google. So do we.
Reduce appointment conflicts and the need to reschedule. Syncing your Appointments schedule with your Google Calendar is an easy way to prevent double-booking yourself.
With our Google calendar integration, appointment data flows in both ways. Both busy and free events will import from Google to Amplify Calendar, and the busy events will block time on your Amplify calendar. The whole process is real-time and automatic.
A Google Workspace account and BAA on file with Google is required to maintain HIPAA compliance with this feature.