It's Your Practice. Build it the Way You Want.
Amplify OMS is a hearing clinic "skeleton" that is designed for you to build your practice's "body" around. Create your own fields and definitions of referral sources, marketing types, appointment types, and much more.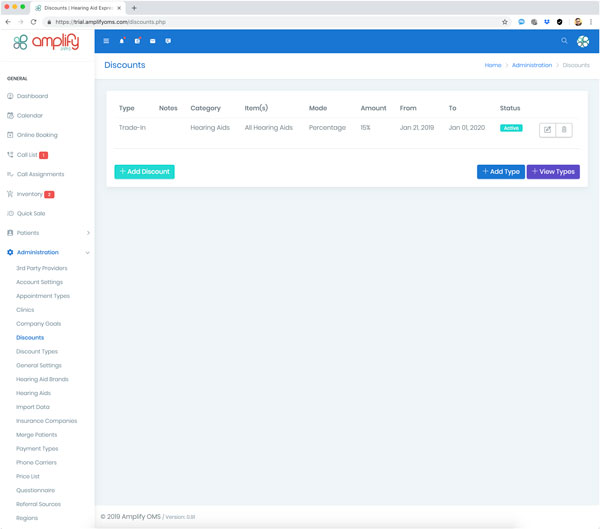 Discounts
Predefine your discounts to make sure staff stays in price compliance.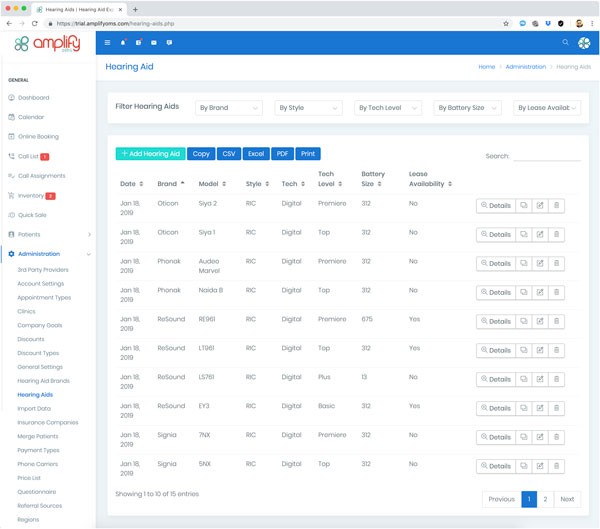 Device Offerings
Define what devices show up in your system, at what price- event define lease availability and variable monaural/ binaural pricing.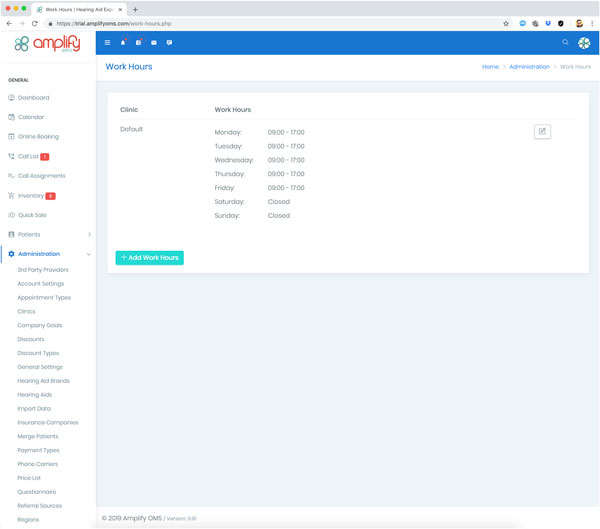 Hours Of Operation
It's okay. You can take time off. We'll Block the schedule.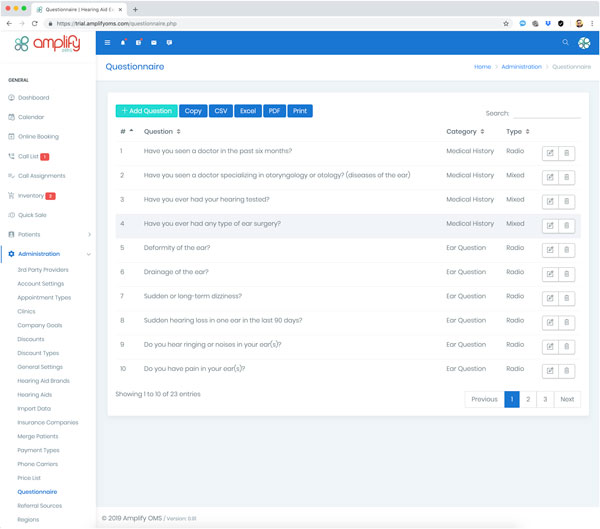 Intake Questionnaire
What do you want to know before your patient comes in? It's totally up to you. You can email them a link, have all of the information ready and keep your lobby flowing.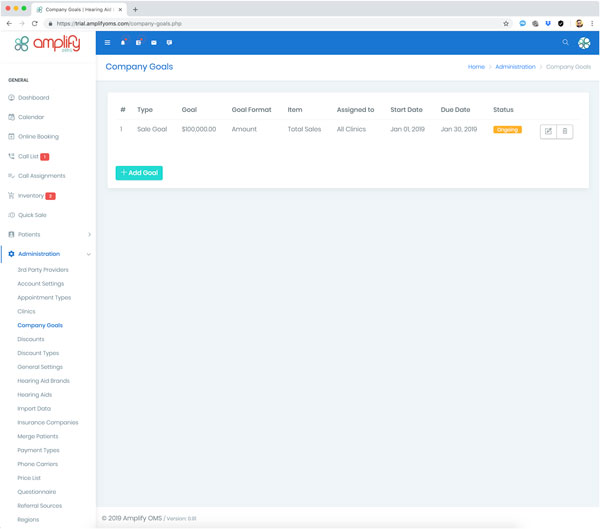 Goals
How many patients do you want to see this month? How many units do you want to fit? How close are you to getting there. You can define your goals and your results update live on your dash board.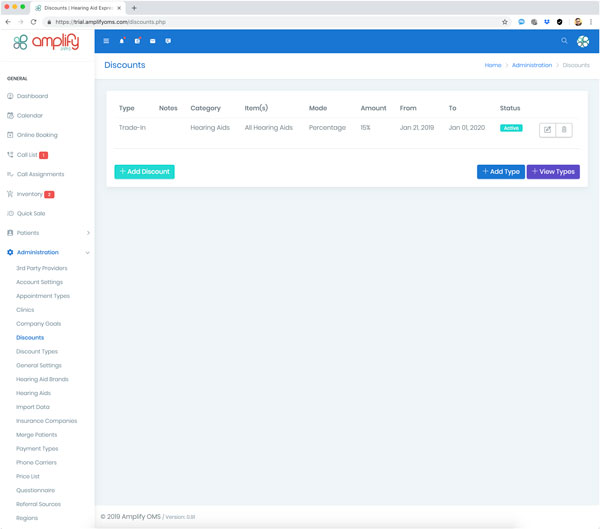 Third Party Payers
You can define your third party payers based on the ones you are working with- amplify has been designed to track third party business along with private pay business in an intuitive way.