Access all of your test results and fitting information anywhere, anytime with NOAH Sync. Your data can be auto-synced or sync on demand. Your Noah Himsa server will be hosted on our secure hosts so you can connect to it from any place. You can keep track on the synced items and easily sort them out.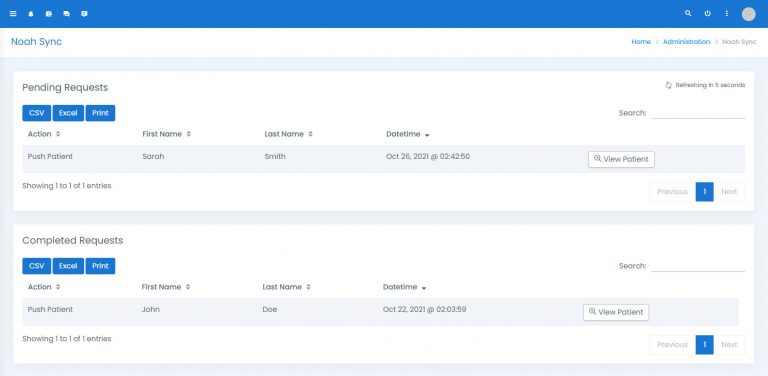 amplifyOMS and Noah System.
We're in the same boat.
Once you complete a hearing evaluation in Noah, the audiological data is sent back to Amplify OMS, where it becomes available for medical report writing and marketing or for hearing aid sale purposes. When you create a patient in amplifyOMS, our connection automatically creates a patient file in Noah System.  
 Ability to auto-sync data
 Avoid double data entry
 Access your data anywhere, anytime from any machine with NOAH installed
 Share data between workstations and locations
 Migrate existing NOAH data to Amplify patient record
 You data is safe, it's stored in the cloud and you can easily get a database backup